The image with mop, clean, cleaning, broom Dedmazay - Dreamstime . These are the answers pixwords for your search. To make a more accurate selection of responses pixwords choose the exact number of letters of that word - including spaces. The results will definitely surprise you and will help you get to the next level of the game PixWords.
Great! You have found the answer for pixwords image that gave you trouble. Under the picture below is the answer PixWords.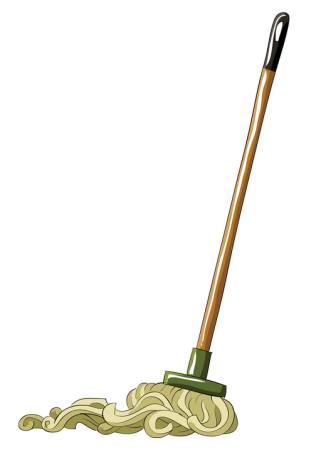 MOP
Save our website and come back here any time you want. All you have to do is to share this page on your facebook wall. This way you always have easy access to the help offered by us pixwords.





Share

mop  (mŏp)n.1. A household implement made of absorbent material attached to a typically long handle and used for washing, dusting, or drying floors.2. A loosely tangled bunch or mass: a mop of unruly hair.v. mopped, mop·ping, mops v.tr. To wash or wipe with or as if with a mop: mopped the hallway; mopping the spilled water; mopped her forehead with a towel.v.intr. To use a mop to wash or dry surfaces: mopped along the baseboards.Phrasal Verb: mop up1. To clear (an area) of remaining enemy troops after a victory.2. Informal To perform the minor tasks that conclude a project or an activity.[Early Modern English map, mop, probably shortening of Middle English mappel, ultimately (perhaps via Medieval Latin mappula, table cloth) from Latin mappa, towel, cloth; see map.]mop′per n.
You have three Search options. Pick the easier method:
Select the number of letters in the word
(Recommended!)

:
Search by author of the image:
The image is described by the word:
See also these pixwords answers: