The image with woman, hair, girl Ekaterina Pokrovskaya (Vedmochka) . These are the answers pixwords for your search. To make a more accurate selection of responses pixwords choose the exact number of letters of that word - including spaces. The results will definitely surprise you and will help you get to the next level of the game PixWords.
Great! You have found the answer for pixwords image that gave you trouble. Under the picture below is the answer PixWords.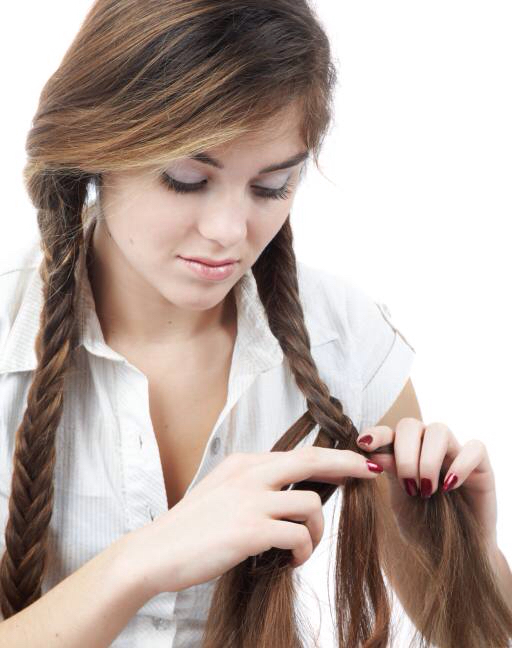 BRAID
Save our website and come back here any time you want. All you have to do is to share this page on your facebook wall. This way you always have easy access to the help offered by us pixwords.





Share

braid  (brād)v. braid·ed, braid·ing, braids v.tr.1. a. To interweave three or more strands, strips, or lengths of in a diagonally overlapping pattern: braided the rags into a strong rope.b. To create (something) by such interweaving: braid a rug.c. To style (the hair) by such interweaving.d. To mingle (discrete elements, for example) as if by such interweaving: braided the ideas into a complex thesis.2. To decorate or edge (something) with a trim of interwoven strands: finished the jacket by braiding the collar and cuffs.3. To fasten or decorate (hair) with a band or ribbon.v.intr. To flow, twist, or wind as if interwoven: a stream braiding through the woods.n.1. A braided segment or length, as of hair, fabric, or fiber.2. Ornamental cord or ribbon, used especially for decorating or edging fabrics.3. A ribbon or band used to fasten the hair.4. Slang Naval officers of high rank.[Middle English braiden, from Old English bregdan, to weave.]braid′er n.
You have three Search options. Pick the easier method:
Select the number of letters in the word
(Recommended!)

:
Search by author of the image:
The image is described by the word:
See also these pixwords answers: