The image with ribbon, flag, colors, marble, green, white, red, round Massimiliano Ferrarini (Maxferrarini) . These are the answers pixwords for your search. To make a more accurate selection of responses pixwords choose the exact number of letters of that word - including spaces. The results will definitely surprise you and will help you get to the next level of the game PixWords.
Great! You have found the answer for pixwords image that gave you trouble. Under the picture below is the answer PixWords.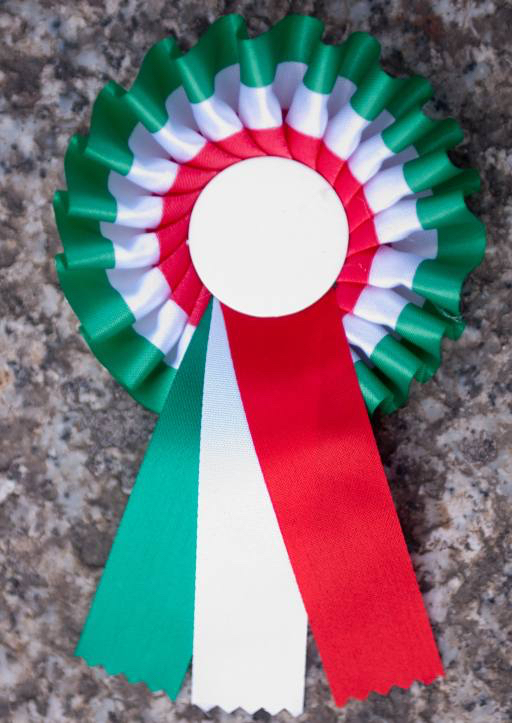 RIBBON
Save our website and come back here any time you want. All you have to do is to share this page on your facebook wall. This way you always have easy access to the help offered by us pixwords.





Share

rib·bon  (rĭb′ən)n.1. A narrow strip or band of fabric, especially a fine fabric such as satin or velvet, finished at the edges and used for trimming, tying, or finishing.2. a. Something, such as a tape measure, that resembles a ribbon.b. A long thin strip: a ribbon of sand along the shore.3. ribbons Tattered or ragged strips: a dress torn to ribbons.4. An inked strip of cloth used for making an impression, as in a typewriter.5. a. A band of colored cloth signifying membership in an order or the award of a prize.b. A strip of colored cloth worn on the left breast of a uniform to indicate the award of a medal or decoration.6. ribbons Informal Reins for driving horses.7. See ledger board.tr.v. rib·boned, rib·bon·ing, rib·bons 1. To decorate or tie with ribbons.2. To tear into ribbons or shreds.[Middle English ribban, riban, from Old French ruban, probably of Germanic origin; see bhendh- in Indo-European roots.]rib′bon·y adj.
You have three Search options. Pick the easier method:
Select the number of letters in the word
(Recommended!)

:
Search by author of the image:
The image is described by the word:
See also these pixwords answers: