The image with tornado, family, fear, house, light, storm, Zuura - Dreamstime . These are the answers pixwords for your search. To make a more accurate selection of responses pixwords choose the exact number of letters of that word - including spaces. The results will definitely surprise you and will help you get to the next level of the game PixWords.
Great! You have found the answer for pixwords image that gave you trouble. Under the picture below is the answer PixWords.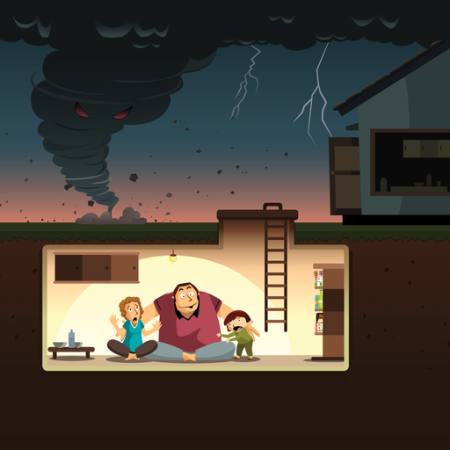 TORNADO
Save our website and come back here any time you want. All you have to do is to share this page on your facebook wall. This way you always have easy access to the help offered by us pixwords.





Share

tornadotor·na·do  (tôr-nā′dō)n. pl. tor·na·does or tor·na·dos 1. A violently rotating column of air extending from a cumulonimbus cloud to the ground, ranging in width from a few meters to more than a kilometer, with destructive winds up to 510 kilometers (316 miles) per hour or higher. Tornadoes are typically associated with a funnel cloud pendant from a storm's wall cloud, often extending to the bottom of the tornado.2. A violent thunderstorm in western Africa or nearby Atlantic waters.3. A whirlwind or hurricane.[Alteration (probably influenced by Spanish tornado, turned, past participle of tornar, to turn) of Early Modern English ternado, violent thunderstorm, hurricane from Spanish tronada, thunderstorm, from tronar, to thunder, from Latin tonāre; see (s)tenə- in Indo-European roots.]tor·na′dic (-nā′dĭk, -năd′ĭk) adj.
You have three Search options. Pick the easier method:
Select the number of letters in the word
(Recommended!)

:
Search by author of the image:
The image is described by the word:
See also these pixwords answers: