The image with wasp, honey, bee, comb Leo Blanchette - Dreamstime . These are the answers pixwords for your search. To make a more accurate selection of responses pixwords choose the exact number of letters of that word - including spaces. The results will definitely surprise you and will help you get to the next level of the game PixWords.
Great! You have found the answer for pixwords image that gave you trouble. Under the picture below is the answer PixWords.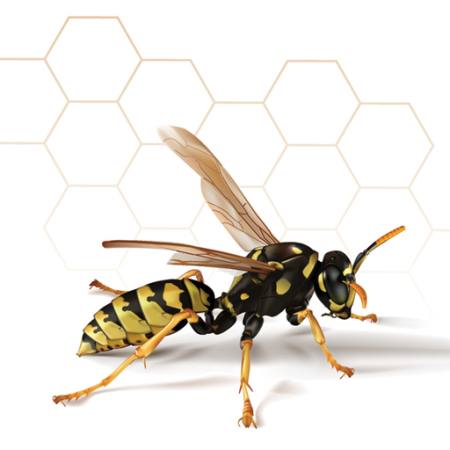 WASP
Save our website and come back here any time you want. All you have to do is to share this page on your facebook wall. This way you always have easy access to the help offered by us pixwords.





Share

WASP 1 or Wasp  (wŏsp, wôsp)n.1. A white Protestant of Anglo-Saxon ancestry.2. A white, usually Protestant member of the American upper social class.[W(hite) A(nglo-)S(axon) P(rotestant).]WASP′i·ness n.WASP′y adj.WASP 2 or Wasp  (wäsp)n. A member of Women's Airforce Service Pilots, organized during World War II as part of the US Army Air Forces to ferry aircraft and to test new aircraft. The organization was disbanded in 1944.[From W(omen's) A(irforce) S(ervice) P(ilots).]waspEuropean paper waspPolistes dominulawasp  (wŏsp, wôsp)n. Any of numerous social or solitary hymenopterans of the suborder Apocrita, especially of the family Vespidae, that characteristically have a slender hairless body with a constricted abdomen, two pairs of membranous wings, a mouth adapted for biting or sucking, and in the females an ovipositor sometimes modified as a sting.[Middle English waspe, from Old English wæps, wæsp.]wasp′y adj.
You have three Search options. Pick the easier method:
Select the number of letters in the word
(Recommended!)

:
Search by author of the image:
The image is described by the word:
See also these pixwords answers: