The image with ruins, building, nature, old, bricks Reddogs - Dreamstime . These are the answers pixwords for your search. To make a more accurate selection of responses pixwords choose the exact number of letters of that word - including spaces. The results will definitely surprise you and will help you get to the next level of the game PixWords.
Great! You have found the answer for pixwords image that gave you trouble. Under the picture below is the answer PixWords.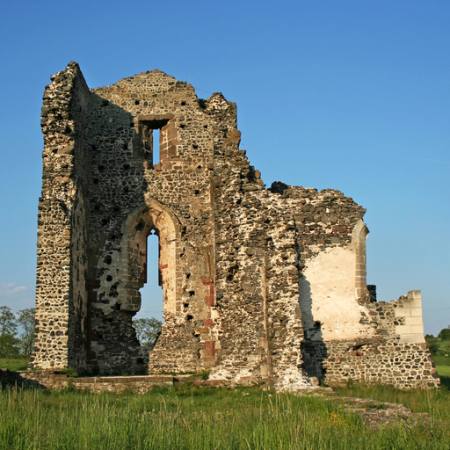 RUINS
Save our website and come back here any time you want. All you have to do is to share this page on your facebook wall. This way you always have easy access to the help offered by us pixwords.





Share

ru·in  (ro͞o′ĭn)n.1. often ruinsa. The state of being physically destroyed, collapsed, or decayed: The castle fell into ruin.b. The state of being extensively harmed or damaged: Our vacation plans are in ruins.c. Poverty of bankruptcy: Their decision brought the bank to ruin.2. a. often ruins A destroyed, collapsed, or decayed building or other physical entity: the ruins of the old mill.b. One that has been extensively damaged or harmed: He is a ruin of his former self.3. A cause of destruction or irreparable harm or loss: Gambling will be his ruin.tr.v. ru·ined, ru·in·ing, ru·ins 1. To cause (a building, for example) to be in a destroyed, collapsed, or decayed state.2. To harm or damage irreparably: A bad diet ruined his health.3. To reduce to poverty or bankruptcy: Bad loans ruined the banker.[Middle English ruine, from Old French, from Latin ruīna, from ruere, to rush, collapse.]ru′in·a·ble adj.ru′in·er n.
You have three Search options. Pick the easier method:
Select the number of letters in the word
(Recommended!)

:
Search by author of the image:
The image is described by the word:
See also these pixwords answers: